15 February 2016 - 11:13am

—

Lynton Bond
Date:
18 Mar 2016 - 9:00am
to
19 Mar 2016 - 4:00pm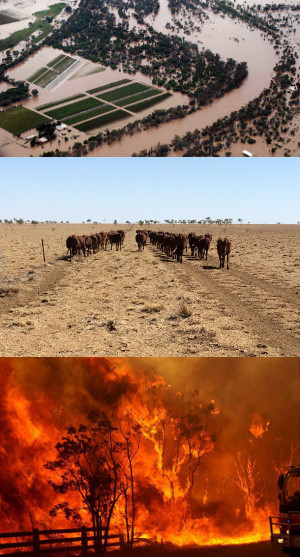 A two-day forum hosted by the Upper Murrumbidgee Catchment Coordinating Committee (UMCCC)
The climate in the upper Murrumbidgee catchment is changing. Temperature records are regularly broken, seasonal climate patterns are moving and extremes of drought and flood are predicted. Those living on the land or managing land and water resources are dealing with the changes on a daily basis. Managing for adaptation and resilience is essential.
This two day event includes speakers addressing the science of Climate Change such as Mark Stafford Smith from the Climate Adaptation Flagship at CSIRO, through to practical applications such as 'Temperature and animal health' by Phil Graham at NSW DPI. These will be coupled with field trips to different parts of the catchment to learn about 'whole-of-paddock' rehabilitation and looking after your River Paddocks.
When: 18 & 19 March 2016, 9.00am - 4.00pm
Where:
Day 1 - Murrumbateman Recreation Hall, Barton Highway, NSW.
Day 2 - Jerrabomberra Community Centre, Queanbeyan, NSW. Buses will be provided from there for field trips.  
Cost: $50 for two days, fully inclusive. ($30 for one day)
Further information: Contact Fiona 0412 245 910,
Bookings essential: visit Eventbrite > UMCCC Forum
Location