Hardcopies of these fact sheets are available from the UMCCC Office, Council Offices, Greening Australia, Murrumbidgee CMA Queanbeyan Office and Catchment Group offices.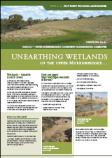 Topic 1: Unearthing wetlands of the upper Murrumbidgee.

Wetlands are now recognised as important assets in the rural landscape. Their multiple values and functions provide many environmental services for rural landholders and for the catchment.
This fact sheet is designed to assist rural landholders to identify and manage wetlands in the upper Murrumbidgee catchment.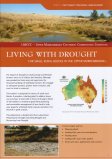 Topic 2: Living with drought for small rural blocks in the upper Murrumbidgee

This booklet is designed for owners of small rural blocks.
This publication is divided into three subsections:
Preparing for Drought
Surviving Drought
Recovering from Drought.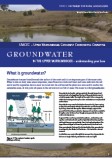 Topic 3: Groundwater in the upper Murrumbidgee - understanding your bore

This fact sheet discusses groundwater in a simplified way, emphasising the relationship between groundwater and surface water. Topics discussed include:
Groundwater & surface water
Groundwater availability
Groundwater recharge
Can I have a bore and how do I get one?