Monaro Native Tree Nursery - June Species List

Specialists in revegetation, forestry, cold-climate and alpine plants
We are a family-owned and operated nursery, nestled in the foothills of the Snowy Mountains. 
Our nursery has been established at Bombala since 1991, producing native and exotic seedlings for forestry projects, Landcare and revegetation, wholesaling cold climate plants to nurseries and landscape gardeners, as well as being a specialist grower of alpine plants.
Our trees, native grasses, understorey plants and riparian plats are all propogated from local parent material and selected provenance seed, and are well hardened-off over winter.
In addition to a nursery we are a farming enterprise, so we understand the need for whole farm planning and the importance of incorporating revegetation or forestry into your farm management program. Our technical advice is supported by qualified horticultural and farm forestry training as well as many years of practical tree planting for major forestry companies, Landcare groups and individual farmers.
Take a look at the June Species List.
Take a look at the website - http://monaronativetreenursery.com.au/
Waterways Survey - Please participate before 14 August 2015 for chance at a prize
Share your views about waterways in our region
What goes down the drains at your house? Do you walk, swim, bike ride, or spend time with family around our region's lakes, rivers and wetlands? What do you think of the quality of water in the lakes, rivers and wetlands you spend time around?
» read more
MARATUS: a documystery
2 Aug 2015 - 12:00pm
Maratus tells a remarkable story of citizen science and discovery on Canberra's doorstep. When a Canberra garbage collector takes a photo of a spider in Namadgi National Park and posts it online, he gets a call from a scientist telling him it might be an undiscovered species. There follows an epic three-year quest to re-find the spider – a journey of extraordinary self-discovery for a colourful citizen scientist. 
2015 Muster for Landcare in the South East - 5 August
5 Aug 2015 (All day)
» read more
BPP Open House Community Consultation Sessions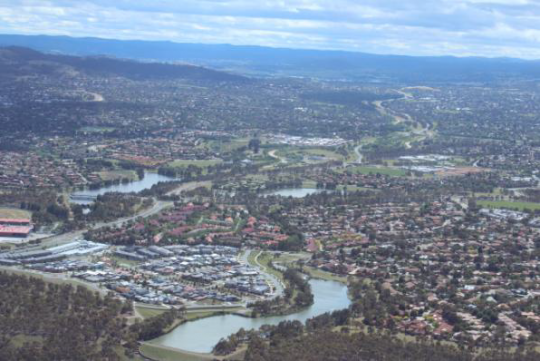 The Australian Government and ACT Government have allocated up to $93.5 million over five years to improve the Murray Darling Basin water quality by reducing the impact of storm water, sediment and other pollutants on ACT's waterways.
» read more
Do you love our local woodlands?
I certainly do. Yellow-Box is my favourite. Did you know our local Yellow-Box Red Gum Grassy Woodlands are a national critically endangered ecological community? Only 5% of these woodlands remain nationally. So not only are they locally precious they are nationally significant.
The woodland patches which remain in our backyard are exceptional in term of size, quality and diversity. They have very high regional and national conservation significance. Plus they are important habitat for wildlife species of local and national significance such as the Superb Parrot.
That's why we are working so hard to ensure we don't lose anymore. Most of the loss in the ACT comes from urban expansion and over 350 hectares have been lost over the last ten years. It is likely we would have lost more if it wasn't for Commonwealth involvement in environmental approvals and the Conservation Council being a voice for the environment!
Pages